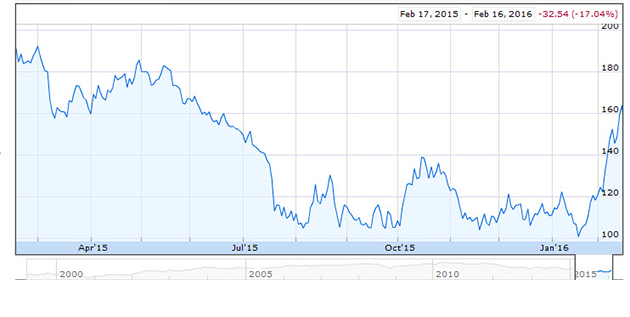 by Karen Roche
The Gold Report
Dramatic daily moves in the U.S. dollar, gold prices and the larger markets are pointing to a global banking collapse that will send resource prices higher in 2016, according to 321gold.com founder Bob Moriarty. In this interview with The Gold Report, he shares his insights on how mining equities will react and five names he is watching.
The Gold Report:
Last year at this time we talked about the Swiss decoupling the franc from the euro. Greece was a dark cloud over everything. Now, Europe is not really in the news anymore. China dominates the financial headlines. The Middle East is still a powder keg, and a looming U.S. presidential election has turned into a media circus. What should investors be focusing in on right now?
Bob Moriarty:
The world is changing faster than I've ever seen before. The Dow Jones Japan Stock Index (JPDOW), the S&P 500, the NYSE Arca Gold BUGS Index (HUI) and the value of the U.S. dollar are moving dramatically every day.
Continue Reading at TheAuReport.com…