Volkswagen, a German auto manufacturer with 212 billion Euros in revenue over the past year, was on a public opinion collusion course this past week after the company was caught cheating on its emissions tests.

The backlash caused Volkswagen's stock price to tumble sharply and its CEO, Martin Winterkorn, announced his resignation.

A look at the stock price chart will show just how material this piece of news was to the wellbeing of the stock. However, as with all major drops in such a short time span, we need to understand if it is warranted, or if investors are simply looking to cash out.




A good example of a time when significant news broke out, investors fled, and then the stock recuperated thereafter, was the Deepwater Horizon oil spill, involving an O&G giant, BP. Following the explosion and sinking of the Deepwater Horizon oil rig, a sea-floor oil gusher flowed for 87 days, until it was capped on July 15, 2010. BP's stock was slashed in half, but has bounced back quite substantially several months post-incident.

BP

BP 0.9%

– July 2009 – July 2011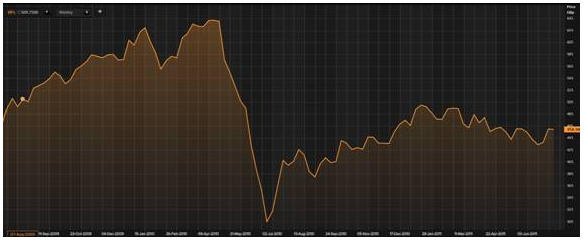 Just goes to show that stock markets are never fully efficient, and it takes time for investors to figure out the real material impact of a major news event. In the case of Volkswagen, we may see a similar bounce. Volkswagen's woes seem to weigh on other auto-related stocks, such as the ones on our list, but they too seem poised to recover.